Meredith Li Morgan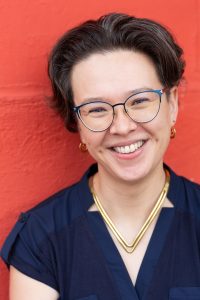 Program Associate, True Costs Initiative
Meredith joined TCI as Program Associate in July 2023, supporting the Program Director and Program Officer in managing TCI's grant portfolio, cultivating and strengthening relationships with our partners, and contributing data analysis to the narrative of TCI's impact. 
With a decade of experience working in or adjacent to the non-profit and philanthropic fields, Meredith's early career involved supporting development efforts in arts nonprofits, managing grants for a philanthropic advisor, and most recently, at Foundant Technologies, helping funders streamline their grantmaking processes with a personal focus on trust-based practices. 
Meredith holds a B.A. in History and Political Science with an emphasis on international relations from the University of Southern Maine.  She is delighted to be contributing to the important work of TCI and its partners.