Board
Conniel Malek, Executive Director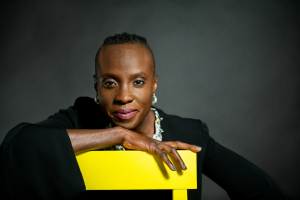 Conniel comes to True Costs Initiative as its founding Executive Director after ten years of practicing corporate law at multinational corporation Alcoa Inc.  During her tenure at Alcoa, Conniel served as business and resource unit counsel to several global business units.  As a member of both the commercial and mergers and acquisitions practice groups, she negotiated large commercial contracts, advised on compliance and foundation matters, and represented the company on several continents including Africa and South America.  Conniel grew up in Jamaica where she observed firsthand the juxtaposition of corporate investment and the degradation of the enviro-social landscape.  She brings to True Costs Initiative a keen sense of the practical implications of business projects in the Global South; a passion to protect people and the environment; her strong collaborative skills; astute legal practitioner instincts; a "relationship-first" ethos; and sharp strategic thinking.
Currently, Conniel serves on the Board of Directors for Center for International Environmental Rights (CIEL), Environmental Defender Law Center (EDLC) and EDGE Funders Alliance.  She also serves on several advisory boards for organizations committed to supporting systemic change and innovation in the human rights movement.
Conniel received her law degree from the University of Virginia School of Law and her Bachelor of Arts, cum laude, in Government, with a concentration in International Relations, from Cornell University.  Conniel is admitted to practice law in Pennsylvania.
Mr. Hashim Bello, Board Chair
Experience: Non-profit Management; Government; Law; Finance; Start Ups; Education
Mr. Bello brings to the True Costs Initiative Board government and non-profit experience.  He also brings a passion for serving local communities and a strong interest in fair international development in the Global South.  His volunteer experience includes serving as a mentor and advisory board member for several academic support and enrichment initiatives and he is a charter school founder.  Mr. Bello is a graduate of the University of Virginia School of Law and the University of the Virgin Islands.
Mr. Mihir Munshi, Secretary
Experience: International Law; Pro Bono Legal Practice; Legal Consulting; Non-profit Boards; Rule of Law
Mr. Munshi brings to the True Costs Initiative Board a wide international experience and a passion for the environment and international justice issues.  He has worked for USAID in its Rule of Law Program. His recent non-profit experience includes pro bono work with Transparency International India where he co-authored a report on the similarities and differences between the UK Bribery Act and the India Prevention of Corruption Act.  Mr. Munshi earned his law degree from the University of Pittsburgh School of Law, a Master's degree in International Affairs from the University of Pittsburgh Graduate School of Public and International Affairs, and a Bachelor's degree in Economics from the University of Pennsylvania.
Ms. Shushanna Mignott, Board Member
Experience: Global Health; Non-profit Management; Organizational Development; Grant Management
Ms. Mignott brings to the True Costs Initiative Board non-profit, grant management, global health and international development experience.  She has broad experience liaising with international partners and stakeholders in a variety of program areas.  That experience is complemented by her organizational development and leadership expertise.  Ms. Mignott is a graduate of George Washington University and holds a Master's degree in public health.
Advisory Board
Katie Redford
Katie Redford is the Executive Director of the Equation Campaign, a new strategic fund inspired by donors who are compelled to front-load philanthropy in this decade to confront corporate power and support movements fighting to keep fossil fuels in the ground.  Prior to that, she co-founded EarthRights International, and spent 25 years overseeing the legal, training and campaigns programs in the EarthRights Mekong and Amazon regional offices and their global office in Washington DC.  Katie is a graduate of Colgate University and the University of Virginia School of Law (UVA), where she received the Robert F. Kennedy Award for Human Rights and Public Service.  She is a member of the Bar of the Supreme Court of the United States and the Massachusetts State Bar.  Katie received an Echoing Green Fellowship in 1995 to establish ERI and has subsequently been recognized as an Ashoka Fellow, a Rockwood Leadership Fellow and a Bellagio Resident Fellow.  Katie sits on the Boards of several nonprofit organizations, including the Center for International Environmental Law (CIEL) and the International Corporate Accountability Roundtable (ICAR), and has served as an adjunct professor of law at both UVA and the Washington College of Law at American University.
Lewis Gordon
Lewis Gordon is a Harvard graduate with forty years of experience as a lawyer.  Following a federal court clerkship, Lewis entered private practice in Alaska in 1982.  He successfully defended environmentalists and environmental organizations from intimidation lawsuits and represented them in environmental litigation as well.  From 1989-94, while the managing partner of the Anchorage firm of Ashburn & Mason, Lewis served on the nine-member plaintiffs' steering committee that managed the massive litigation arising from the grounding of the Exxon Valdez.  In 2003, Lewis was invited to be a Wallace Stegner Center Fellow for a year at the law school of the University of Utah, as well as an adjunct professor of law (Environment and Human Rights).  He founded EDLC that same year, serving as EDLC's Executive Director until January 2020.  He has been invited to every continent to speak on human rights and corporate accountability issues before legal groups, NGOs, and foundations.
Athena Ronquillo-Ballesteros
Athena Ronquillo-Ballesteros has many years of leadership and management experience in environment, development, and natural resource governance in developing countries.  She currently works as director of the Asia program at the Growald Family Fund, a catalytic philanthropy investing in rapid transition to a clean energy future.  Athena also acts as a policy advisor to the Philippine government's official climate change negotiating team as well as the China Council for International Development (CCICED) special policy study on China's role in global environmental governance.  She was Director of the World Resources Institute's Center for Sustainable Finance program for over eight years, and currently serves on the boards of International Rivers, Action Aid, Boston University's Global Environmental Governance Initiative (GEGI), and the Institute for Climate and Sustainable Cities (IcSC) in the Philippines.  Athena holds a Global Master of Arts from the Fletcher School of Law and Diplomacy at Tufts University, and bachelor's and post-graduate degrees from the University of the Philippines and the Asian Institute of Management.  She is from the Philippines, and currently resides in Maryland with her husband and three young adults.
Photo credit: Liz Linder, l
izlinder.com