"If I'm gonna tell a real story, I'm gonna start with my name." – Kendrick Lamar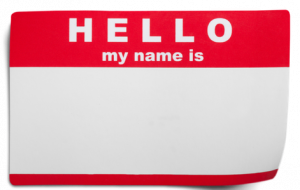 The human rights version of the Foreign Corrupt Practices Act" (FCPA) is being proposed by a range of global advocates, including grassroots organizations who have for decades recognized the need for mandatory legislation to NGOs in the business and human rights space.   The US has progressively become a safe haven for numerous corporate human rights abuses in part because of recent Supreme Court decisions which have undermined the Alien Tort Statute.  That statute may be undermined even more by a pending decision in the Nestlé USA case, where the corporation argues that because the child slave labor took place outside the United States (Ivory Coast), and because it is a corporation, it is immune from liability. Public outcry and voluntary reporting are insufficient to ensure effective corporate accountability for affected people and their communities.  Such an act would essentially apply the successful US-led anticorruption framework to human rights issues. Colloquially it is being called the "FCPA for Human Rights".  One can't predict what the ultimate name of such a piece of legislation will be, but the decision to frame it as legislation commensurate with the FCPA and colloquially dub it as the "FCPA for Human Rights" is meaningful and strategic.  Or is it? After all – What's in a name?
Everything Is in A Name. The list of pieces of US legislation with the term "mandatory" is a relatively short one. The current political atmosphere in the US is unlikely to see bipartisan embrace of any piece of legislation with the term "mandatory" for any reason, much less legislation geared towards increasing regulations on corporations who have gone basically unregulated for decades.  Such legislation will face an uphill battle, and its detractors will likely bristle and claim (falsely)that such laws are simply untenable with American business ethos. They will also claim that the voluntary corporate reporting and mild CSR efforts to address HR issues in their supply chains are more than sufficient to protect human rights (also false). However, aligning the proposed legislation with a known quantity such as the FCPA which has a proven track record of fighting bribery but also creating a "level playing field"  is likely to make it more palatable to both its allies and detractors. Even the traditionally pro-business US Chamber of Commerce has come out with praise for the FCPA. Such legislation would also help re-establish the US as a leader on global human rights issues.
Also, purposefully aligning proposed legislation of corporations for human rights abuses with the already existing FCPA framework makes intuitive sense. The FCPA is a predictable (albeit imperfect) tool, which business are familiar with. Corporations are risk averse, love predictability and many now have the FCPA compliance infrastructure embedded into their organization. There are advantages to this approach, including familiar formatting and reporting mechanisms.
But also – Nothing Is in A Name. Because what matters are actions, not naming systems. No matter what this possible legislation is called, it just has to work.
It has to work for people and the environment.
In a recent press release ACCA, RAID, Amnesty International and other NGOs urged Anglo American to clean up the lead pollution legacy in Kabwe, Zambia and provide remedy to harmed local communities who have some of the highest lead levels in the world, especially among children.  According to experts, most of the lead currently in the local environment was likely deposited during the time of Anglo American's management. High lead exposure in children can result in reduced IQ and a range of, behavioral and developmental problems. A 2020 class action lawsuit by Zambian women saw Anglo American responses focused on majority vs. minority ownership and whether the current situation was actually their responsibility.  US legislation geared at holding corporations accountable for their abuses cannot allow corporate human rights abusers to evade or dilute responsibility.  It must provide people with effective legal and mandatory mechanisms to ensure remedy and justice.
It has to work to effectively hold businesses accountable.
In 2020, local French authorities and five NGOs took Total to Court as part of the first climate change litigation case in France. French authorities and NGOs are relying on the Law on the Duty of Vigilance, as well as on the obligation of environmental vigilance arising from the Environmental Charter. This first of its kind litigation in France aims to raise the climate ambitions of a multinational oil company. An FCPA for Human Rights is only as good as its ability to raise both the ambitions and the legal obligations of multinational corporations. Corporations need to mandatorily and affirmatively comply with such a law's human rights protection obligations and take steps to mitigate and redress any violations.
If we are to take Kendrick Lamar's advice (who wouldn't ?!), we need to tell a real story by naming it and owning it. Human rights advocates must be bold in calling out the global plague of corporate capture. They need to demand a mandatory and rights-based piece of legislation to protect human rights from corporate abuse. An "FCPA for Human Rights" would go a long way in achieving this. But no matter what we name it – it just has to work.