Board
Conniel Malek, Director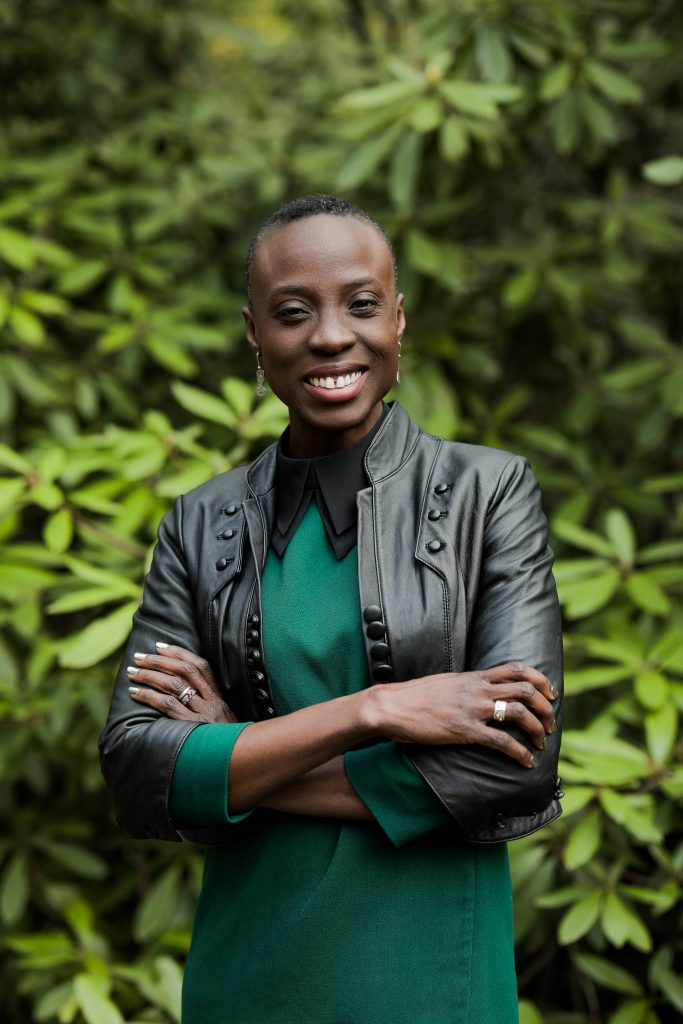 Conniel comes to True Costs Initiative after ten years of practicing corporate law at a multinational corporation, Alcoa Inc.  In her time at Alcoa, Conniel served as business and resource unit counsel to several global business units.  As a member of the commercial and M&A practice groups she negotiated large commercial contracts, advised on compliance and Foundation matters and represented the company on several continents including Africa and South America.  Conniel grew up in Jamaica where she observed firsthand the juxtaposition of corporate investment and the affected environmental and social landscape.  She brings to True Costs Initiative a keen sense of the practical implications of business projects in the Global South as well as passion to protect people and the environment.  In addition to her professional legal work, Conniel served on a variety of non-profit and professional boards and committees including the Association for Corporate Counsel, the Pittsburgh Parks Conservancy, Women's Center and Shelter of Greater Pittsburgh, The Neighborhood Academy and Be A Sixth Grade Mentor.  Currently, Conniel serves on the board of EDGE Funders Alliance as well as other organizations committed to supporting systemic change and innovation in the human rights movement.  Conniel received her law degree from the University of Virginia School of Law and her Bachelor of Arts, cum laude, in Government, with a concentration in International Relations, from Cornell University.  Conniel is admitted to practice law in Pennsylvania.
Mr. Hashim Bello, Board Chair
Experience: Non-profit Management; Government; Law; Finance; Start Ups; Education
Mr. Bello brings to the True Costs Initiative Board, government and non-profit experience.  He also brings a passion for serving local communities and a strong interest in fair international development in the Global South.  His volunteer experience includes serving as a mentor and advisory board member for several academic support and enrichment initiatives and he is a charter school founder.  Mr. Bello is a graduate of The University of Virginia School of Law and the University of the Virgin Islands.
Mr. Mihir Munshi, Secretary
Experience: International Law; Pro Bono Legal Practice; Legal Consulting; Non-profit Boards; Rule of Law
Mr. Munshi brings to True Costs Initiative Board a wide international experience and a passion for the environment and international justice issues.  He has worked for USAID in its Rule of Law Program. His recent non-profit experience includes pro bono work with Transparency International India where he co-authored a report on the similarities and differences between the UK Bribery Act and the India Prevention of Corruption Act.  Mr. Munshi earned his Law degree from the University of Pittsburgh School of Law, a Masters degree in International Affairs from the University of Pittsburgh Graduate School of Public and International Affairs, and a Bachelor's Degree in Economics from the University of Pennsylvania.
Advisory Board
Katie Redford
Katie is the Co-Founder and Director of EarthRights International (ERI), based in Washington DC.  She is a graduate of Colgate University and the University of Virginia School of Law (UVA), where she received the Robert F. Kennedy Award for Human Rights and Public Service.  She is a member of the Bar of the Supreme Court of the United States and the Massachusetts State Bar.  She has served as counsel to plaintiffs in ERI's various lawsuits including the landmark case Doe v. Unocal. Katie received an Echoing Green Fellowship in 1995 to establish ERI, and since that time has split her time between ERI's Asia and US offices. In addition to working on ERI's litigation and teaching at the EarthRights Schools, Katie serves as an adjunct professor of law at both UVA and the Washington College of Law at American University, and also on the Boards of the Bank Information Center (BIC), the Center for International Environmental Law (CIEL), and United4Iran.
Lewis Gordon
Lewis Gordon is a Harvard graduate with over thirty-five years of experience as a lawyer.  Following a federal court clerkship, Mr. Gordon entered private practice in Alaska in 1982.  He successfully defended environmentalists and environmental organizations from intimidation lawsuits, and represented them in environmental litigation as well.  From 1989-94, while the managing partner of the Anchorage firm of Ashburn & Mason, Mr. Gordon served on the nine-member plaintiffs' steering committee that managed the massive litigation arising from the grounding of the Exxon Valdez.  In 2003, Mr. Gordon was invited to be a Wallace Stegner Center Fellow for a year at the law school of the University of Utah, as well as an adjunct professor of law (Environment and Human Rights).  He founded Environmental Defender Law Center (EDLC) that same year.  He has been invited to every continent to speak on human rights and corporate accountability issues before legal groups, NGOs, and foundations.
Cathy Carlson
Cathy Carlson is a consultant on national, state and local policy initiatives to protect air and water resources, and has substantial expertise in energy policy, management of federal lands and water resources, mining policy, and state and local land use policies.  She currently consults with a coalition of foundations and non-profit organizations dedicated to maintaining water resources in the Colorado River.  Cathy serves on the Board of Rachel's Action Network, a national organization of philanthropic women that endorse and support candidates for the U.S. House and Senate, and on the Board of Earthworks, a national environmental organization that protects communities and the environment from the adverse impacts of energy and mineral development.  When she is not thinking about the environment, Cathy pursues strategies to get more women elected to political office.  She works to help women win U.S. Senate races, and started an initiative in Colorado called Blueflower Action in 2015 to support women candidates running for state, county and local office.