VASHTI WILLIAMS
Program Associate and Administrator, True Costs Initiative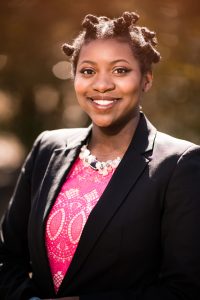 Vashti is the newest addition to TCI, joining the team in 2021 as the Program Associate and Administrator.  In this role, she engages with TCI's partners, serves as the organization's administrator, coordinates and implements TCI's communications, and supports the Executive Director and Program Officer.
Her passions lie in environmental justice and cultural competency, with a uniquely compassionate perspective that comes from years of animal activism, community volunteer work, education equity, and ecological research.
Before joining TCI, she worked as an administrative assistant and science teaching intern at Moorestown Friends School.  There, she introduced a citizen science project called the NASA Globe Program to promote environmental education; co-created a mentorship database for predominantly lower-income students and students of color to connect with graduates of the Camden Scholars Program; and was the lead chaperone to a group of students and administrators attending NAIS's People of Color Conference and Student Diversity Leadership Conference in Anaheim, California.
Vashti received her B.A. in Environmental Studies with a concentration in Society and International Business from Goucher College in Towson, Maryland.