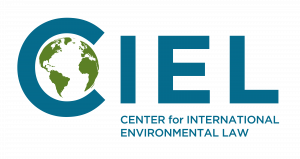 Center for International Environmental Law (CIEL)
Because of TCI's commitment to environmental justice in the Caribbean, we want to highlight the first constitutional climate case in the Caribbean filed by Guyanese citizens.  This first case of its kind in the region has international significance on climate litigation and reflects the growing concern within Guyana on the multidimensional risks oil extraction poses.
The case challenged the government's authorization of a massive, ExxonMobil-led oil and gas buildout off the country's coast, claiming that it violates Guyana's legal duty to protect the rights to a healthy environment, sustainable development, and the rights of future generations.  Considering that 76% of Guyana's population live below sea level, this case is path-breaking but also reflects a severe environmental crisis.  One of TCI's partners and allies, Center for International Environmental Law (CIEL), provided allyship and support along with several other groups, following the lead of Guyanese citizens and local advocates.  Learn more about this case here.