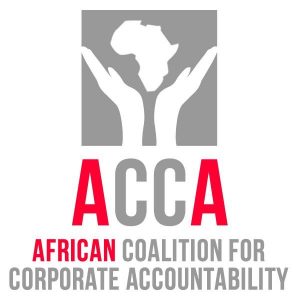 The African Coalition for Corporate Accountability (ACCA) is a coalition of 132 African CSOs that support communities and individuals whose human rights are adversely impacted by the activities of corporations. Despite challenges due to the ongoing COVID-19 crisis the coalition registered 9 new members in 2020 and 2021. This includes one member from North Africa, which is one of the most underrepresented regions on the continent.
To promote corporate accountability, ACCA works extensively on issues around the proposed Legally Binding Instrument to Regulate, in International Human Rights Law, the activities of Transnational Corporations and Other Business Enterprises (hereby abbreviated as LBI). Supported by TCI, ACCA has actively participated in the negotiation process since its inception. ACCA has organised CSO consultations on the LBI to allow for African reflections on the instrument, with the most recent consultation having been organised in 2021 prior to the negotiations. One of the key issues raised in the LBI is the issue of Free Prior and Informed Consent (FPIC). As an integral part of ACCA's workstream, this topic has led to the publication of a report on FPIC, the production of a comic book, and the creation of a video animation.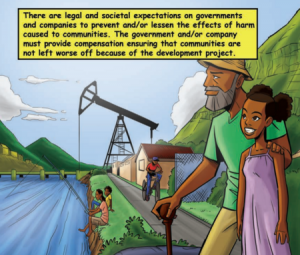 TCI's support has also enabled ACCA to progress its work on Chinese investments in Africa. ACCA has organised three webinars to date on COVID-19, re-thinking the Sino-African deals with African states, and human rights challenges related to these investments. This investments-in-Africa work is ongoing at ACCA and will form part of ACCA's workstreams for the foreseeable future.